December

29

2012
Unfortunately I didn't go to that many concerts that I was used too the years before… I'm living in the wrong city for good concerts - seriously, even Gerolstein had better concerts some time ago…
The best ones:
Against me! @Riez Open Air, Bausendorf
La Dispute + Title Fight @Stollwerck, Cologne
Frau Potz + Love A @Bla, Bonn
Enter Shikari @LMH, Cologne
Surprised by:
Fjort @Aetherblissement, Cologne
Disappointed by:
Pianos become the teeth + Verse @Riez Open Air (not their fault, wrong place, wrong time)
Jupiter Jones @Gloria, Cologne
I regret the most, that I did NOT go to:
Pianos become the teeth @Underground K
Circle Takes The Square + Kylesa @Turbinenhalle OH
Norma Jean + The Chariot @Essigfabrik K
Converge + Touché amoré @Essigfabrik K
September

26

2012
On friday, my 6-week-internship is over, I'm looking forward for the next 10 days:
09/28: Thoughts Paint The Sky (Farewell show!) @ EMO Essen
30/09 - 10/04: short vacation @ Lake Constance
10/04: La Dispute + Title Fight + Make do and mend @ Bürgerhaus Stollwerk Cologne
10/06: Captain Planet + Inner conflict @ AZ Cologne
:)
April

23

2012
La Dispute AND Title Fight AND Make do and mend
together on tour this autumn. hopefully I'll get a ticket for the cologne show this time!
January

8

2012
i need a strategy to get a ticket for the La Dispute show on monday the next week in Cologne.
so if anyone is reading this and you got a ticket over I'll take it!
December

18

2011
Top 10 Albums
1. La Dispute - Wildlife

full stream
2. Defeater - Empty Days and sleepless nights

3. Thursday - No devolución

4. Touché amoré - Parting the sea between brightness and me

5. August burns red - Leveler

6. Pianos become the teeth - The lack long after

7. Protest the hero - Scurillous

8. Thoughts Paint The Sky - Nicht mal mehr wir selbst
9. Thrice - Major/Minor

10. Darkest hour - The human romance

Best EP:
Circle takes the square - Decompositions, Volume 1: Chapter 1, Rites of initiation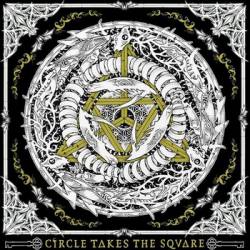 full stream
October

5

2011
Michigan's band La Dispute just released their new longplay record "Wildlife". After several listens I think it's one of the best albums of the year 2011. There is no other band with such an authentic atmosphere while their singer is doing his own characteristic mixture of talking and shouting within all moods from desparation to anger.
Everyone who is into genres of punk/hardcore/screamo/indie who doesn't know this band should totally give them a listen! The intro is leading into the atmosphere of the album and my favourite songs are interestingly all the tracks with odd numbers and especially King Park as a seven-minute-masterpiece!
You can listen to the whole record here:
http://nosleepsampler.com/album/wildlife
(0 plays)